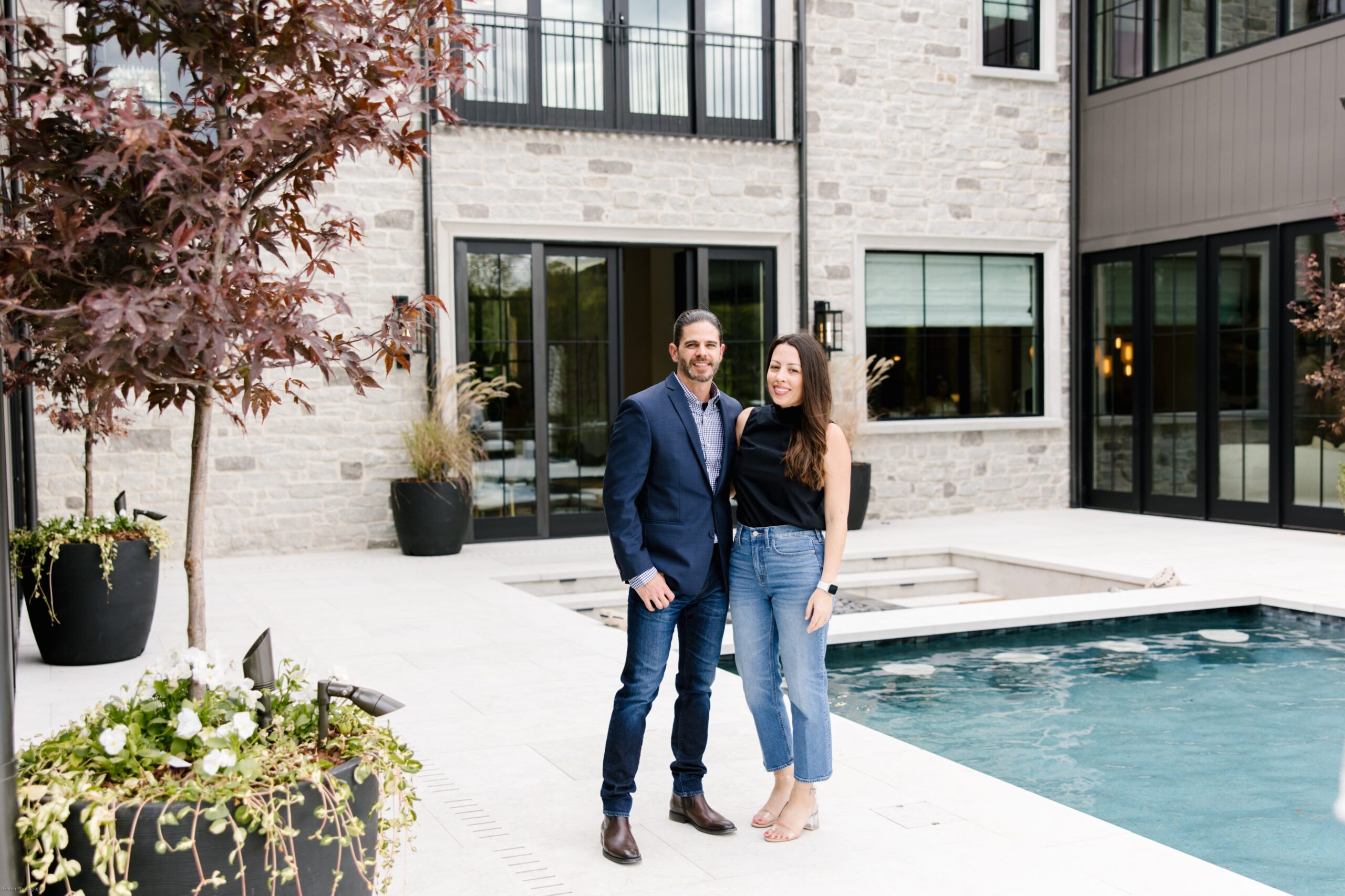 Meet The Team
Luxury is a Level of Service
"The Tabor Team specializes in delivering a luxury experience for both buyers and sellers of Williamson County and Nolensville real estate. Matthew and Noelle work side-by-side on every transaction to provide their clients with timely support that is backed by their combined experience and expertise. The Tabor Team takes a bold, tech-savvy approach based on their decades of combined marketing experience and desire to deliver results to their clients."
Matthew and Noelle established their real estate careers in the Destin/30A area of Florida, gaining valuable expertise in the luxury market. In 2007, they moved to Nolensville, Tennessee, a community they have watched grow over the past 15 years.
Their move to Tennessee led to a career shift as they leveraged their real estate marketing knowledge to build a successful multi-site digital marketing company. Combining their real estate and marketing experience once more, The Tabor Team has completed a full circle, offering their real estate clients a tech-savvy approach that maximizes property exposure and capitalizes on their collective creativity and ability to think outside the box. They embody the belief that luxury is not a price point, but a level of service.
Working side-by-side, Matthew and Noelle bring unique strengths to their clients. Noelle's curiosity fuels her deep understanding and care for her clients, utilizing active listening, problem-solving, and continuous learning. With the notable Graduate REALTOR® Institute (GRI) designation and the REALTORS® Commitment to Excellence (C2EX) endorsement, she demonstrates her unwavering commitment to growth and providing exceptional service.
Matthew, as an affiliate broker, brings inexhaustible energy and an unwavering dedication to understanding his clients' needs. He prioritizes his clients' well-being and is fiercely protective of those he serves. With a proactive approach, he stays ahead of the curve while maintaining a calm and steady perspective throughout each transaction.
Working with The Tabor Team means benefiting from the combined strength of two dedicated professionals committed to delivering results. Their genuine passion for real estate, love for their community, and dedication to creating a positive and enjoyable experience set them apart.
15+ year residents of the Nolensville area
Parents to a Nolensville Knight
Trained in deep listening
Lovers of sunshine, laughter, healthy cooking, working out, short hikes, negotiating, and good architecture
Matthew's Profile
Noelle's Profile