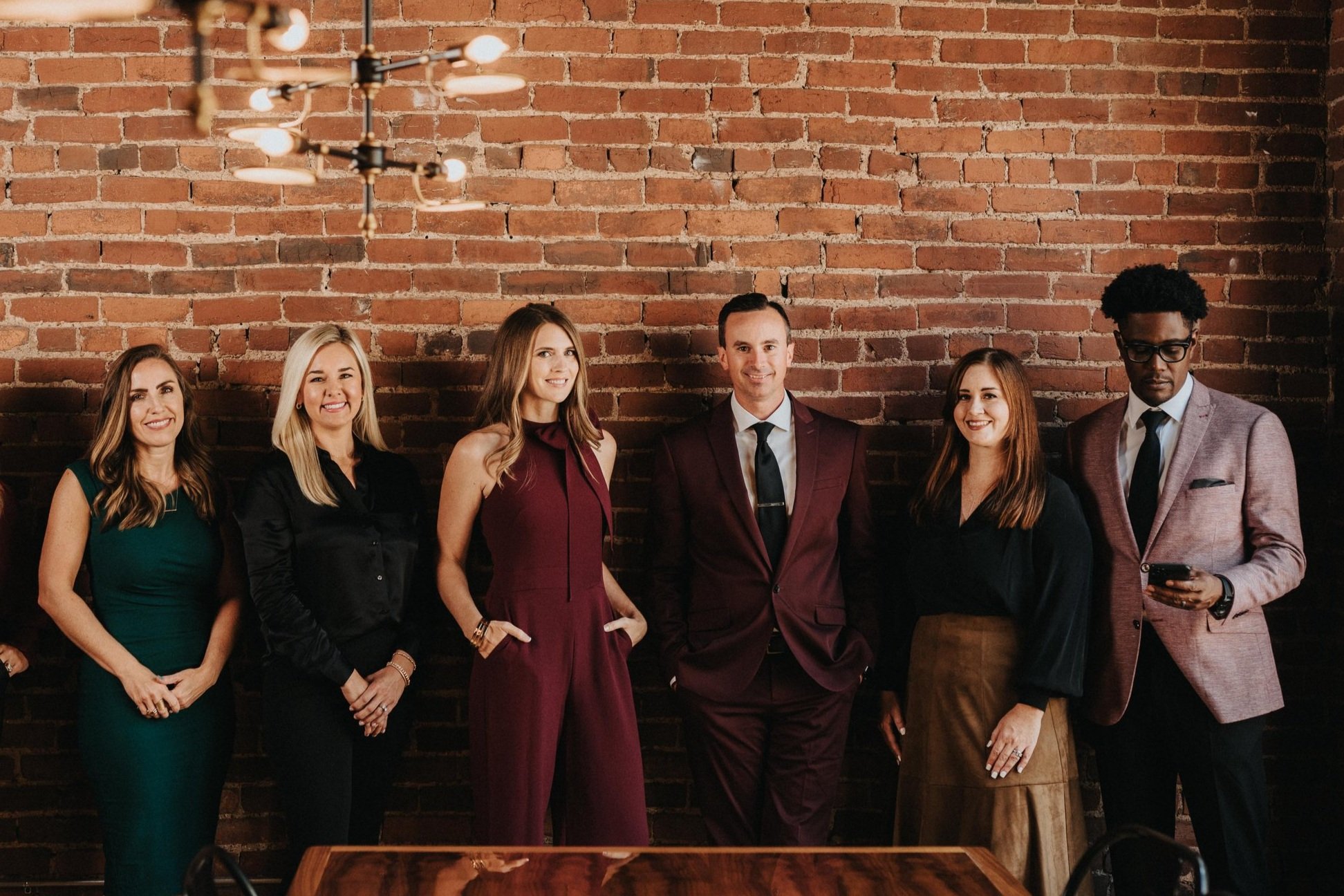 The Tyler York leadership team.
The Tabor Team at Tyler York
When you choose the Tabor Team, you're not only gaining our expertise as agents but also becoming part of a dynamic collaboration between two dedicated agents and the renowned force of Tyler York Real Estate Brokers.
As an elite team of full-time agents, Tyler York brokers are considered the best in the business, and the brokerage delivers beautifully on its motto of people-over-profit. For you, as our client, this relationship unlocks several advantages.
1. Powerful Marketing Opportunities
At the Tabor Team, we have the valuable support of Katie Prendeville, Tyler York's dedicated marketing professional. Katie's exceptional talent for crafting marketing campaigns has proven instrumental in successfully selling a wide range of properties, from Nashville condos to multi-million dollar estates.
Working closely with us, Katie creates compelling marketing materials that not only amplify our listings but also elevate our brand presence. In addition to Katie's expertise, our brokerage places a strong emphasis on shared marketing power. We benefit from a team that collaborates effectively, showcasing featured listings and expanding our marketing reach. When you choose us, you gain access not only to our combined decades of digital marketing experience but also to Katie's creativity and the impactful results of our collaborative efforts.
2. The Power of WE through Tyler York
The collective power of 'We' expands beyond marketing our listings. The collaboration among Tyler York agents also means we have access to a group of hyper-specialized agents. We have co-workers who specialize in specific Nashville neighborhoods, other areas of Williamson County that we do not cover, and even other areas of real estate, like commercial. While we may not have all the answers, we have access to people who do and are more than willing to help ensure your success.
3. A Vast Professional Network
Finally, by choosing the Tabor Team, you gain exclusive access to the networks and connections cultivated by Tyler York Real Estate Brokers. As part of this alliance, we have established relationships with key industry professionals, including lenders, inspectors, contractors, and more.
These invaluable connections open doors to a wide range of resources that we can leverage to create a more efficient and seamless real estate experience for you.
When you choose to work with the Tabor Team at Tyler York, you're not only benefiting from the expertise of Matthew and Noelle but also harnessing the powerful resources and support of Tyler York Real Estate Brokers. We are committed to delivering exceptional service and helping you achieve your real estate goals with confidence.