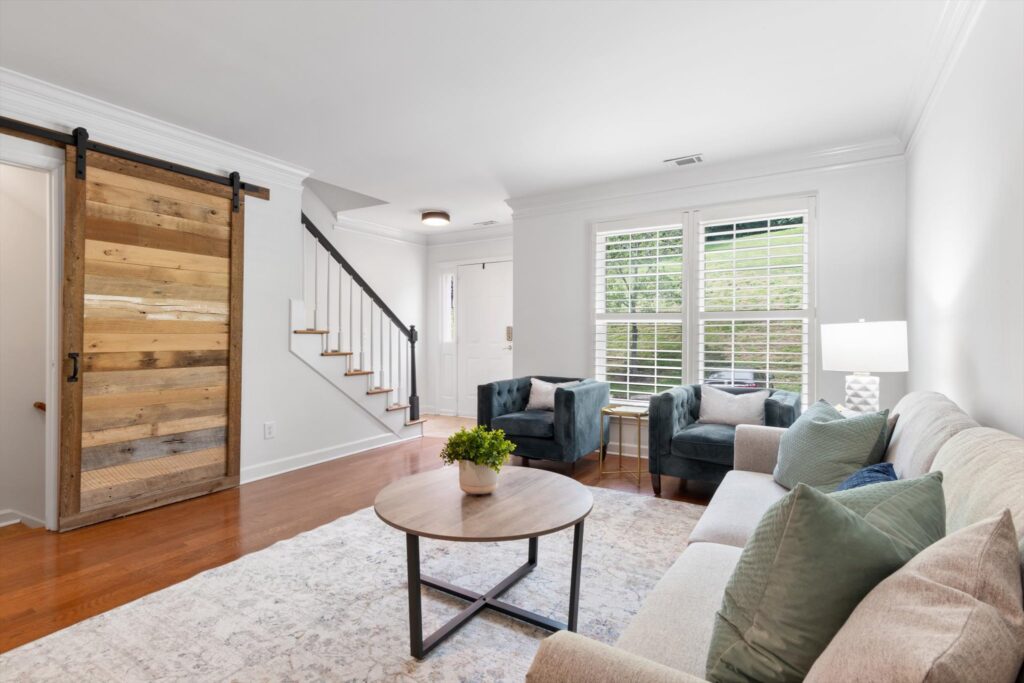 A home's first week on the market can be filled with nerves and anticipation. To be honest, we often feel the same because, despite the amount of research, marketing, and prep work put into your home before it ever goes live, no one knows exactly what will happen. That sense of the unknown creates a unique combination of nervousness and excitement. This article aims to shed light on what you can expect during your home's crucial first week on the market, drawing from data and experience. We will explore the realities of this period and provide insights to guide you through the process.
Your Home's First Day on The Market
According to the National Association of REALTORS (NAR), 97 percent of all homebuyer use the internet in their home search. As soon as we submit your home to active on the Multiple Listing Service, your home is syndicated to third-party sites, including all of the major platforms like Zillow, Trulia, Redfin, and smaller platforms and any agent's websites using Internet Data Exchange (IDX). This means that your home is reaching the most extensive online audience possible in an attempt to find your "perfect match buyer," and to get the ball rolling on showings.
That said, while it would be great to assume that we will start scheduling showings on day one, our experience has shown that even homes that sell quickly don't necessarily have a line out the door immediately. In short, no showings on day one is no reason to panic. It's normal.
Your Home's First Weekend on The Market
We will more than likely list your home on a Thursday, which means you will be primed for weekend showings your first weekend on the market. What happens next will be highly contingent upon multiple variables, but there are a few common scenarios we see. Let's run through them together.
1. Multiple Offers
Certain homes are going to fall within the "highly desirable category." At the time of writing, this would be three bedroom, single-family homes in the Greater Nashville area under $350,000. According to realtracs.com, homes currently under contract in this category spent an average of 10-15 days on the market, regardless of their condition.
If your home falls into one of the highly desirable categories, we will prepare ourselves for multiple offers. We will do this by setting an offer deadline and listing this deadline on the MLS. Typically, we will set a deadline of Monday, allowing buyers to view your home throughout the weekend and time to prepare their offer.
2. An Offer Your First Week on the Market
A solid offer during your first week on the market can be exciting, and some sellers find it a little alarming. In our experience, some sellers will start to question the process: Did we price too low? Should we hold out for full price? Should we wait for multiple offers? There's no one-size-fits-all answer here.
In general, if your home does not fall under the "highly desirable" category listed above, we will advise negotiating any solid offers that come in or, perhaps, even accepting the offer as-is, depending on just how strong that first offer is. We can guide you through this decision based on observations made during your first week on the market, including agent feedback, questions/interest from other agents on behalf of their buyers, and other data points.
3. Low Offers, No Offers, No Showings
If you have showings but only receive one low offer your first week on the market, that's not necessarily a reason to panic. We will likely advise you to negotiate as we can never know the buyer's motivation for offering what they offered. We have seen buyers increase from an initial offer of 90% of the purchase price to 98% of the purchase price with some artful negotiation.
That said, there may come a time when we realize that low offers, no offers, or no showings mean we've overpriced. Our rule of thumb (assuming the market is good) is 10 days, no showings or 10 showings, no offers—the property is overpriced.
That said, we don't always have to go straight to dropping the price; this realization is a chance for us to reevaluate everything including pricing, marketing, and the property's condition. The featured photo on this article is a keen example of what we're sharing. When we initially viewed the property, our plan was to market to retirees, but we quickly realized it was attracting young professionals who worked in the area, so we restaged with modern furniture and light fixtures, and received an offer in three days.
Finally, there are exceptions to the "10-day" rule, including unique and luxury properties, which generally take longer to sell.
Your Home Will Sell
Some home sales take longer than others, but when the balance of marketing, property condition, and price is right, a home will eventually sell. Embrace the journey with confidence, knowing that the right buyer is waiting to discover your property's unique charm.
When navigating your home's first week on the market, our best advice remains steadfast: partner with a trusted and experienced REALTOR to help you evaluate the big picture. We would love to be that partner for you. Give us a call at 615-809-4336!