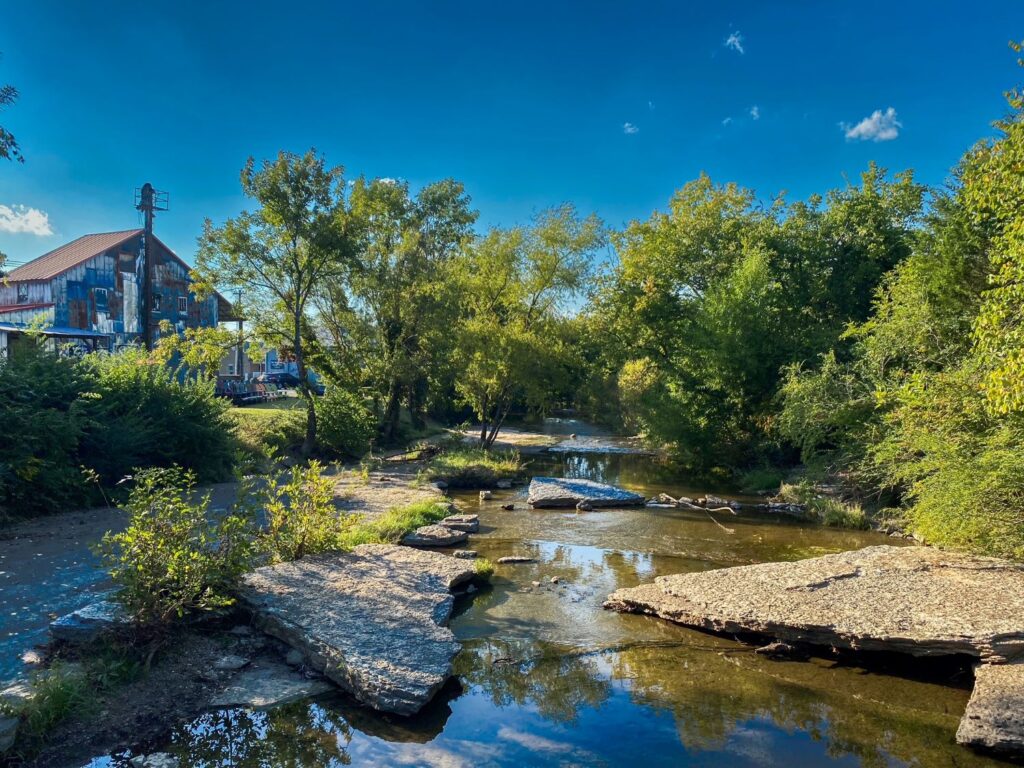 Mill Creek runs by the old Feed Mill in Nolensville.
In 2010, Nashville was hit with historic flooding that caused billions in damage and took priceless lives. Nolensville was not exempt from flooding then, and it's not exempt now. When buying in Nolensville, flooding is something to be aware of. Mill Creek, as beautiful as it is, does cause flooding in Nolensville.
What should I do as a homebuyer to protect myself from flooding in Nolensville?
Determine if the property is in a flood zone.
As a buyer, you can use two resources to determine if a property you're interested in is in a flood zone: your insurer and FEMA.
Flood insurance is not always required in Nolensville, but you can add flood insurance to your homeowner's policy even if it's not necessary for the home you intend to buy. While many buyers assume that flood insurance is included in a standard home insurance policy, it's not. Flood insurance is separate. Adding flood insurance can be a wise decision. Your insurer can walk you through the options and review what is and is not covered in your policy.
If you want to reach FEMA for additional information, you can call the National Flood Insurance Program at 877-336-2627.
Talk to your lender.
According to FEMA, "Property owners in low-to-moderate-risk areas file more than 20 percent of all flood insurance claims and receive one-third of federal disaster assistance." This fact clearly poses an added risk to lenders, which means that they may require you to carry flood insurance, even if it's not federally mandated. For this reason, it's important to talk to your lender about this potential added expense.
Make your decision.
With the facts gathered, you will ultimately need to decide if flood insurance is for you. There are pros to carrying flood insurance, but it's also an added cost.
Ask your REALTOR for help.
Finally, it's important to note that REALTORS are not responsible for investigating a property's flood history. That said, REALTORs can help you look for conspicuous signs of flooding, such as stains on walls, soft or sagging floors, stained ceilings, or musty/moldy odors.
What should I do as a home seller?
Disclose
Tennessee is known as a full disclosure state, meaning sellers must disclose all known material defects to buyers before or at the time an offer is made. To protect yourself from a potential lawsuit, you should disclose any knowledge of flooding problems, flood insurance requirements, and previous structural/property damage caused by flooding in Nolensville.
Get Creative
If you own a home previously affected by flooding in Nolensville, you can take steps to help buyers feel more confident such as offering to help cover the cost of flood insurance or paying for a home warranty. Perhaps the most appealing option for those hit by the 2010 flood who haven't since had an issue is presenting potential buyers with a report from the Comprehensive Loss Underwriting Exchange.
This report looks at insurance losses associated with specific individuals and their property going back seven years. Presenting a clean, seven-year history to a buyer is undoubtedly compelling evidence.
Keep Receipts
Finally, I suggest keeping receipts for any post-flood repairs. Receipts can show potential buyers that repairs were done professionally and thoroughly.
Flooding in Nolensville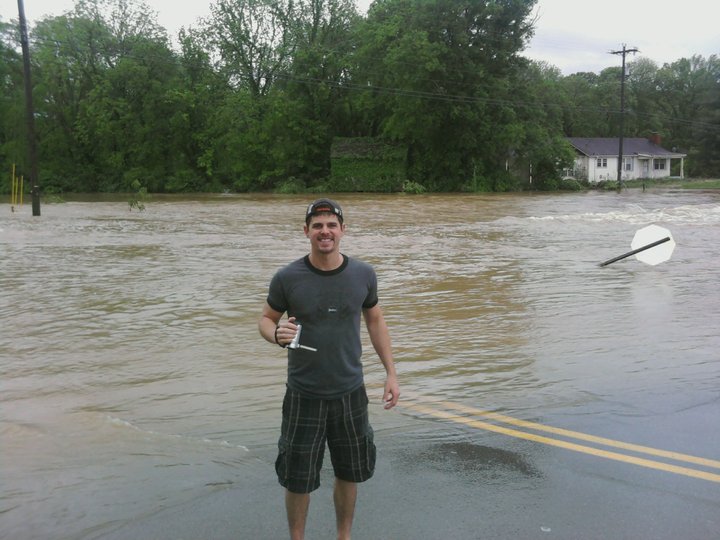 Matthew may kill me for sharing this picture, but here he is after the historic 2010 flood, camcorder in hand, near the Publix on the corner of Nolensville and Concord, a flood-prone area.
Whether flood insurance is mandatory for the property you buy or not, it's essential to be aware of the risk of flooding in Nolensville to make an educated decision about flood insurance. My opinion is that irresponsible development over the past ten years has created an issue for our Mill Creek watershed.
While flooding in Nolensville has always happened periodically, the influx of people and developments has created an opportunity for more damage than we've seen in past years.
Thinking back over the past three years, I can remember flooding in Nolensville in multiple areas. For example, our trail system and roadways have flooded, including Bradfield Drive in Summerlyn, Battle Road, and Kidd Road. Neighbors in Sherwood Green report creek waters reaching backyards while our historic school, rec center, and adjacent areas were all damaged by flood waters.
There's so much to consider when buying a house and while thinking about risks isn't something I personally enjoy doing, I want you to have all the information needed to make the best choice before moving to Nolensville.