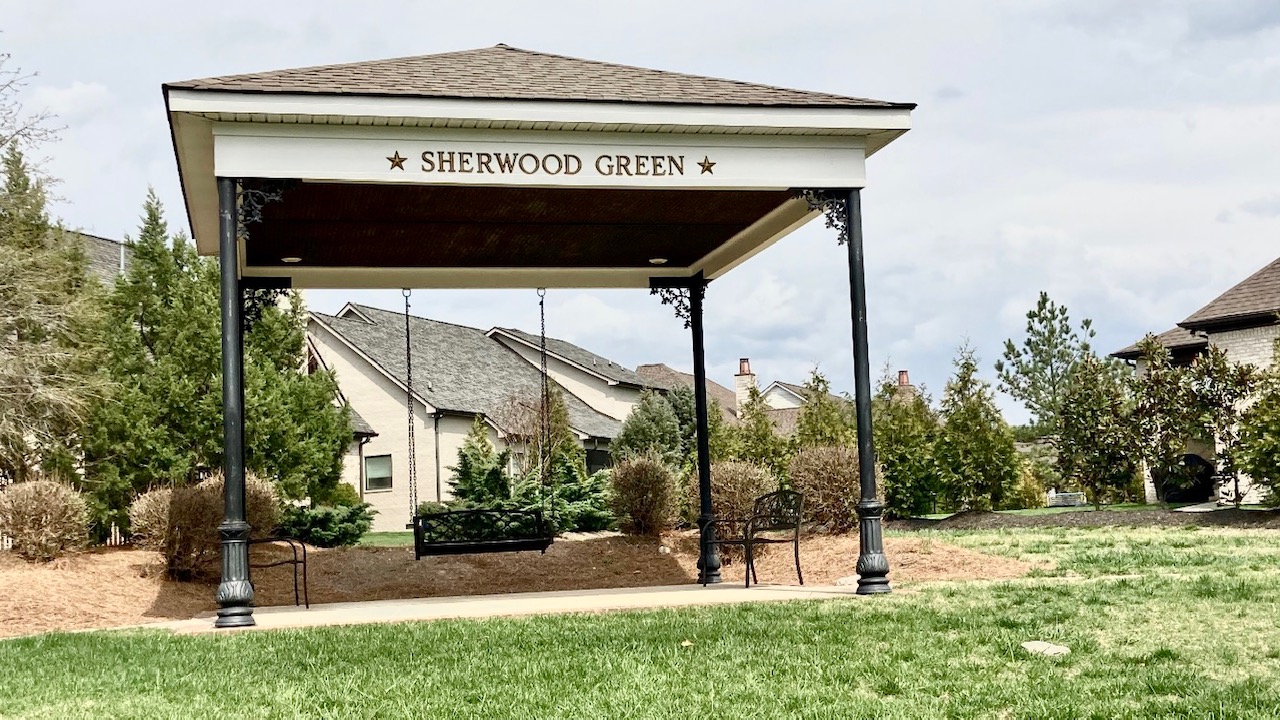 Sherwood Green is a neighborhood in Nolensville that offers suburban comfort and natural beauty. Despite being one of Nolensville's smaller neighborhoods, Sherwood Green has a lot to offer, from its convenient location near the Nolensville trail system to access to top-rated schools and thriving local culture. In this article, we'll look closer at Sherwood Green and explore what makes this neighborhood unique, including its history, amenities, and things to consider when weighing the pros and cons of living here. We'll provide an honest assessment of the neighborhood, highlighting the advantages and potential drawbacks, to help you decide whether Sherwood Green is the right place for you.
A Brief History and Location
Sherwood Green was a surveyor who owned a significant amount of land in Nolensville, and the neighborhood that now bears his name sits on a small portion of that land. The Sherwood Green House, registered with the U.S. National Register of Historic Places, was built in 1810 and still stands today, directly across from the Petral Drive entrance to the Sherwood Green subdivision.
Outside the home, there is a historical marker that sheds more light on the life of Mr. Green (1766-1840) who brought his family to Nolensville in 1803. They lived in the Sherwood Green House and owned 1,689 acres in the county. Green, his wife Martha Christmas Green, and other family members are buried in the nearby cemetery.
Green's descendant, Janice Green, still lives in Nolensville. According to Ms. Green, the Green family is a descendant of Sherwood Green and William Nolen, founder of Nolensville. "The Greens lived and farmed the Rocky Fork and Nolensville Rd land for over 200 years" before selling off portions for development.
Today, Sherwood Green is a neighborhood of 77 single-family homes located directly across the street from the Nolensville Elementary School campus. The community has two entrances off Rocky Fork Road, including Sugar Mill and Petral Drive. The neighborhood's central location within the town of Nolensville offers easy access to nearby amenities and attractions, including the Nolensville Trail System.
Amenities, The Nolensville Trail System, and School Zones
The neighborhood offers more than underground utilities, a pavilion, sidewalks, and green space. Its biggest attraction is easy access to the Nolensville trail system. Several homes on Sugar Mill back up to the trail, allowing residents to walk out their back door, hop on their bikes, or take a stroll. From there, they can easily make their way to the neighboring community of Summerlyn, where they can connect to the Nolensville High School and Mill Creek Middle School campus—both schools that residents of Sherwood Green are currently zoned to attend. Although campus amenities are not open to the public during school hours, residents can enjoy the tennis courts and fields on weekends. And, of course, there's always plenty of entertainment when school is in session, including sports, theatre, and other events.
The trail system also loops around to connect to the crosswalk installed by the town of Nolensville, crossing Rocky Fork Road. From there, residents can make their way to Nolensville Elementary School or connect to the rest of the trail system, leading to Nolensville Park, the farmers' market, Mill Creek Brewing, the Rec Center, and beyond.
Being a smaller neighborhood, there are fewer organized events than you might find in other communities, but residents of Sherwood Green do occasionally band together to organize community yard sales. Like many places in Nolensville, it's a tight-knit community that encourages outdoor activities for kids, such as biking around the neighborhood.
2015 Parade of Homes and Builders
Most of Sherwood Green was developed by Regent Homes, but there are two homes built by other builders as Sherwood Green was the site of the 2015 Parade of Homes. Let's start by discussing the homes constructed by Regent.
Regent offered 14 different floor plans with an emphasis on open-concept living. The plans ranged from 2,699 square feet to 4,001 square feet, and they had 3, 4, and 5-bedroom plans. Regent built two models for the Parade of Homes, including their Rose Hill plan, a 5 bedroom, 3.5 bath plan with a 3 car garage and all brick exterior.
Other floorplans by Regent in Sherwood Green include the Carolina II, Williamson III, and Rutledge 1.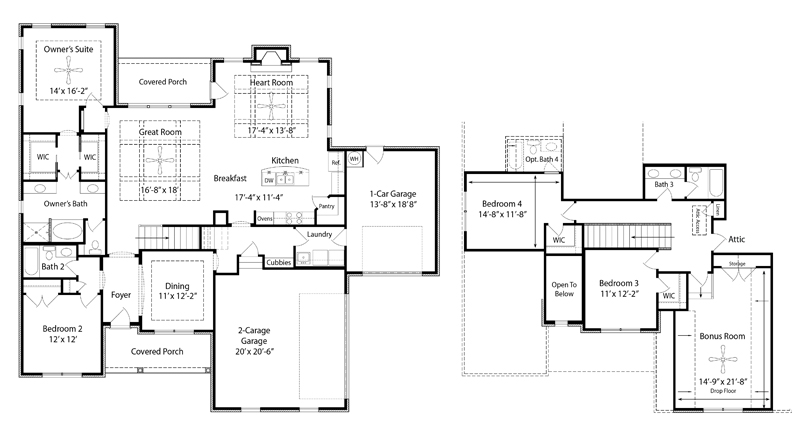 The Carolina II by Regent Homes
Four homes were showcased at the parade, including the two built by Regent, one by Landmark Homes of Tennessee, and one by Arnold Home. The parade homes were all located along Burris Drive. 3249 Burris Dr., for example, was built by Arnold Homes, while the home to its west was built by Landmark. You can read more about the home designs at House and Home Nashville or you can flip through the Landmark parade photos here.
Flooding
The walk between Summerlyn and Sherwood Green is one of the trail system's most beautiful as it crosses Mill Creek. As beautiful as it is, it's also an area that experiences flooding, and flooding is something to be aware of in Nolensville.
As far as I know, no houses have been impacted, but neighbors in Sherwood Green report creek waters reaching backyards. If you are concerned about flooding or want more information, we would be happy to help you do the research. Please contact us using the form found here.
Future Connections
Every time I pass by Sherwood Green, I think that it would make a fantastic gated community, but then I remember…pass through streets.
The land to the east of Sherwood Green remains undeveloped, and Burris and Sugar Mill Drive are both future-through streets subject to extension by the town of Nolensville. The neighborhood abuts four different parcels owned by two people. All of the parcels are zoned CD-2L, which is considered Rural Large. The official description reads, "The CD-2L Rural Large Character District consists of sparsely settled, primarily agricultural or low density single-family detached residential areas. Typical Buildings include farmhouses and agricultural Buildings."
The maximum density for CD-2L is 0.5 units per acre. The four parcels that sit next to Sherwood Green total just under 15 acres, so whatever is built there will be relatively low density; however, to the east of the parcels is a 9.57-acre piece of underdeveloped land, and that pattern continues through to the neighborhood of Whitmore. A developer could buy multiple parcels to build a larger neighborhood that connects to Sherwood Green, potentially creating additional traffic.