When Noelle and I moved to Nashville fifteen years ago, Lenox Village Nashville was our first home. We spontaneously moved from Florida to Nashville without knowing very much about the area and purchased a new construction townhome on Dracut Ln. It just called to us so much, and it ended up being perfect for that time in our lives. We lived there for five years and absolutely loved it before relocating to Nolensville in 2012.
While there has been some commercial development since we left, mostly along Nolensville road, the residential portion of the neighborhood was almost fully built-out while we lived there. So I can say from personal experience that Lenox Village is a very special place for those who call it home.
Driving through today the neighborhood still has the same energy. It's a timeless staple of south Nashville.
If you're trying to get into Nashville for under $400-$500k, you can't beat the location and lifestyle that Lenox village offers.
What is Lenox Village Nashville all about?
Lenox Village is a 208 acre, 1400 unit master-planned development featuring a wide variety of residential and mixed-use spaces. It was one the first communities of it's kind in the Nashville area to be based on the principals of 'new urbanism'.
Developed by Regent Homes/Lenox Village I LLC, you can buy anything from a 1000 sqft condo, to a 1300 sqft townhouse, to a 2800 sqft single family home, all in unique colors and elevations. Making the neighborhood anything but cookie-cutter.
If you're look for an apartment, Lenox Village Town Center has a range of floorplans to choose from as well.
Homes for sale in Lenox Village
Things to do in Lenox Village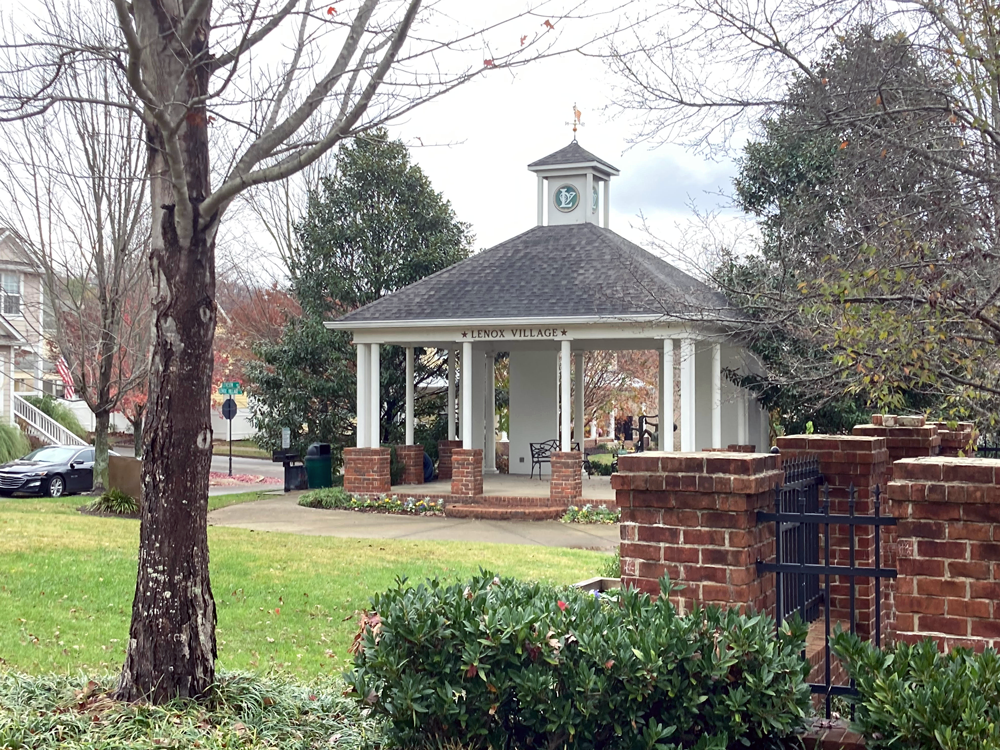 Get your daily steps in with a stroll along the tree-lined sidewalks that fully connect the residential and commercial spaces. Or take the kids to burn some energy at the playground on Sunnywoood Dr.
There's also a pocket park with village pavilion near the entrance on Lenox Village Drive that hosts neighborhood events throughout the spring and summer. My favorite was always the annual Cinco De Mayo celebration, but of course the park is great anytime you want to get outside and enjoy some green space.
Lenox Village Restaurants and Bars
While you're out enjoying the beautiful urban friendliness of Lenox Village make you're way to one of the amazing restaurants at the town center. Whether you're in the mood for sushi, burgers & shakes, Mexican, or a good ole beer and bar food, it's all within a reasonable walking distance.
You can also venture just outside the neighborhood and enjoy fine cuisine and drinks from Southside Grill, another south Nashville staple that has withstood the test of time.
Umami Asian Fusion
Burger Republic
Blue Coast Burrito
Sweetwaters Coffee and Tea
The Other Place – Sports Bar and Grill
Deep South Growlers – Craft beer bar
El Sombrero – Mexican Food
Edley's BBQ
Other Businesses in Lenox Village
Beauty, Relaxation, Fitness
Elle Nails and Spa
Hair Studio at Lenox Village
Eleven Bridal Curvy Couture
Paparazzi Cuts
Workout Anytime
Paint + Canvas
Dentistry & Medical
Lenox Village Dentistry
Results Physiotherapy Nashville
Saint Thomas Medical Partners at Lenox Village
Nashville Skin
Where is Lenox Village Nashville?
Lenox Village Nashville is conveniently located off Nolensville Road in southeast Nashville about a mile south of Old Hickory Blvd. Just a short drive to the Publix and Kroger at Concord Road and close to the Super Walmart back towards Old Hickey Blvd, residents of Lenox Village have just about everything you could possibly need within a mile or two.
Streets Inside Lenox Village
Dracut Ln
Avery Park Dr
Fyffe Ln
Stone Ln
Stone Ln
Anson Ln
Adara Ln
Alteras Dr
Barnes Cove Dr
Deacons Ln
Sunnywood Dr
Otter Ln
Gauphin Pl
Loxley Dr
Heaton Way
Hobbit Ln
St. Danasus Dr
St Jules Ln
Althorp Way
Lenox Village Dr
Leveson Way
Lords Chapel Dr
Tote Ln
Lyman Ln
Adams Mill
Sitting Mill
Concord Mill Ln
Rigden Mill Dr
Things to know when buying in Lenox Village
Sugar Valley and Barnes Cove
Lenox Village Nashville does connect, almost seamlessly, to two other neighborhoods; Sugar Valley and Barnes Cove. To someone unfamiliar with the architecture it might be challenging to distinguish where Lenox Village ends the other neighborhoods begin. Therefore, when shopping for property in Lenox Village, it's especially important to make sure your Realtor is only showing you properties in Lenox Village and not in one of the adjoining neighborhoods.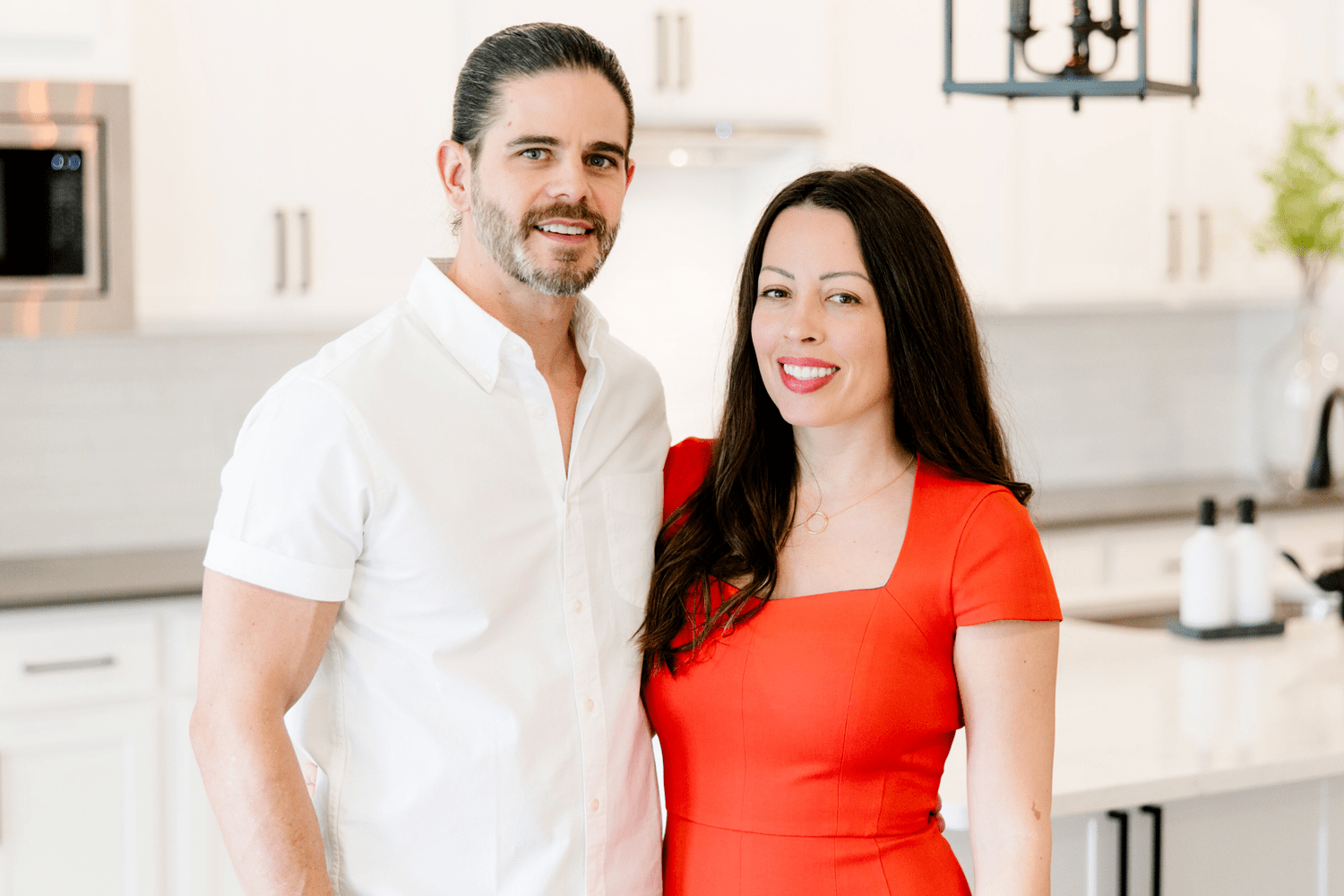 Thanks for visiting.
It is our goal to provide you with a boutique, luxury as a service, real estate experience. While also working boldly on your behalf to get you the best deal possible.
Contact us today. We look forward to working with you.
Matthew & Noelle Tabor, REALTORS
Get in touch today