"I don't sell Nashville" is something I say often, but really, I should say, "I don't sell Nashville, with exceptions," and one of those exceptions is Stephens Valley. While Stephens Valley homes have a Nashville address, they are, in fact, mostly in Williamson County, and that's just one of many interesting facts about about this carefully-crafted community. If you crave small-town life that's close to a major city, Stephens Valley might be for you, but there are pros and cons. Let's dive in.
About The Builders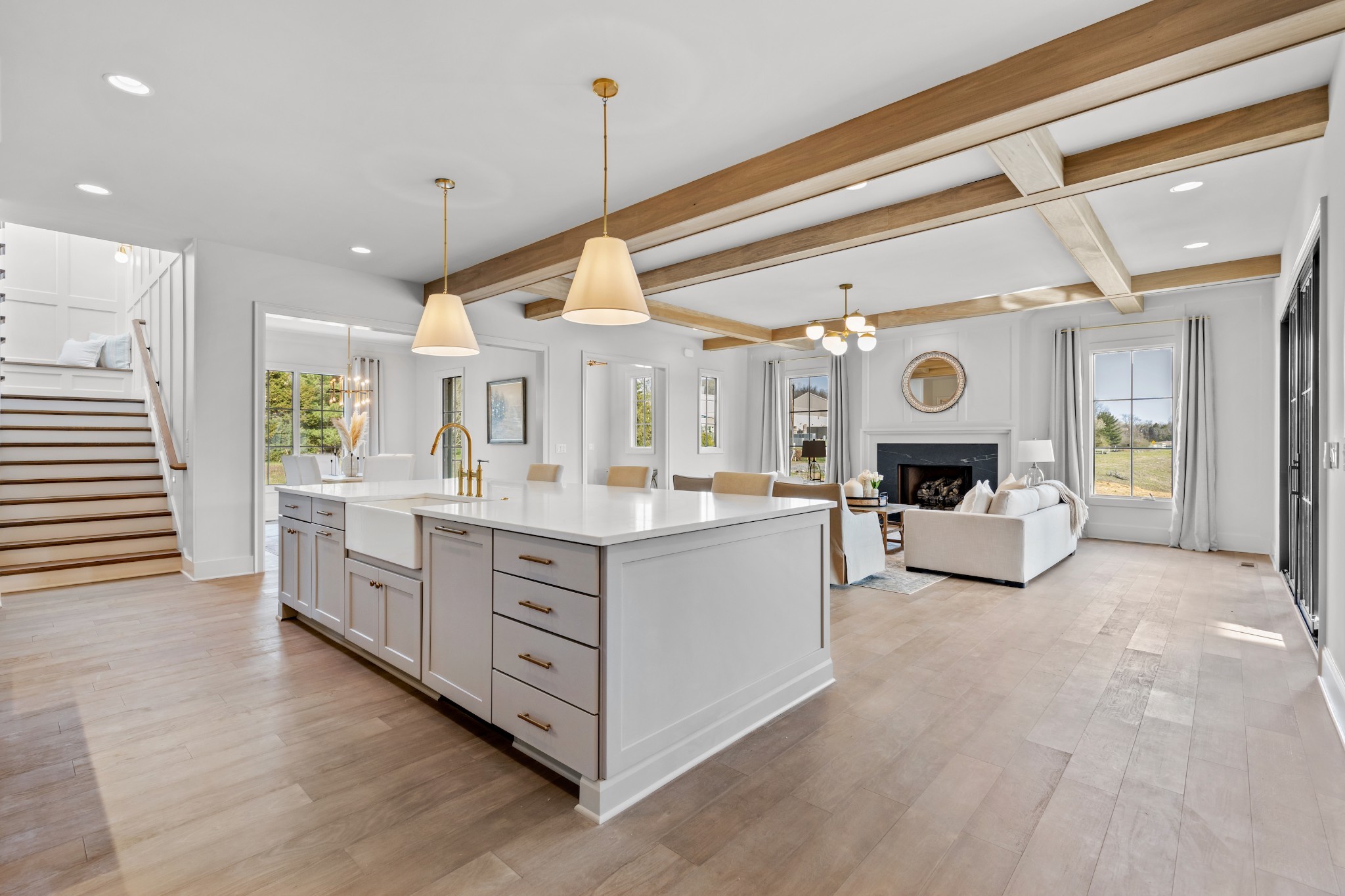 The best way to approach the home buying process in Stephens Valley is to pick a home or builder you are drawn to and let us gather a list of available lots for you. In Stephens Valley, the builders own the lots, and there is a list of builders approved to build in the community. You can text us at 615-809-4336 to get that process started.
Builders in Stephens Valley include Celebration Homes, Legend Homes, Rochford Construction, DeFatta, and Sipple Homes.
Sipple is strictly a custom builder meaning each home they construct is unique. As they say, "no two Sipple homes are the same." The other builders lean more toward semi-custom, with builders like Celebration bringing the same floorplans they offer in other communities, like Annecy.
Lots, Future Phases, and Timing
Let's talk about lots for a moment. There's hope if you want a larger lot in Stephens Valley, but it may be a few years. Right now, all of the lots are small. The developers have implemented clever zoning tactics to compensate. These tactics ensure that yard space is optimized and creates as much privacy as possible, but in general, this current neighborhood phase is not for someone who wants a lot of yard space. Instead, community space is shared. There are over 500 acres of undeveloped land with 8 miles of trails. In this current phase, there are about 200 homes. In total, there will be around 780 residential properties.
Unlike some developments, you won't see the remaining homes thrown up quickly. Stephens Valley is still years away from completion. Once the current phase of homes sells out, development will begin on a downtown district (more on that later). It will take approximately three years for this district to be completed, and there won't be an opportunity for single-family new construction during that time. So, if you want to build single-family new construction in Stephens Valley, there is limited opportunity for the next couple of years.
That said, there will be larger lots available in future phases. The plan is to create "estate" sized lots and homes, but again, that's years down the road.
One Neighborhood, Two Counties, Two School Districts
All of the residential single-family properties in Stephens Valley are in Williamson County. They are zoned to Fairview schools, including Fairview High, Fairview Middle, and Westwood Elementary School.
After the current phase of residential homes is sold, the developer will begin developing downtown Stephens Valley which will sit in Davidson County, Nashville. This fact causes some confusion for those who want to buy in Stephens Valley and prefer one school district over the other. To simplify, all single-family homes are in Williamson County. Future attached homes and businesses will be in Davidson County.
Downtown Stephens Valley
As already mentioned, downtown Stephens Valley is to-be-built. Construction on this neighborhood phase will begin once the current home release phase is sold out. Once built, the downtown district will create a live, work, explore experience. Downtown Stephens Valley will offer housing options, including brownstones, townhomes, condos, and live/workspaces. Again, the downtown residential units will be in Davidson County.
In total, there will be 88,000 square feet of commercial space. The developer wants to focus on filling this space with small, locally-owned businesses and office space while also using the area for live music, farmers' markets, and holiday celebrations.
Stephens Valley Racquet & Swim Club and Other Amenities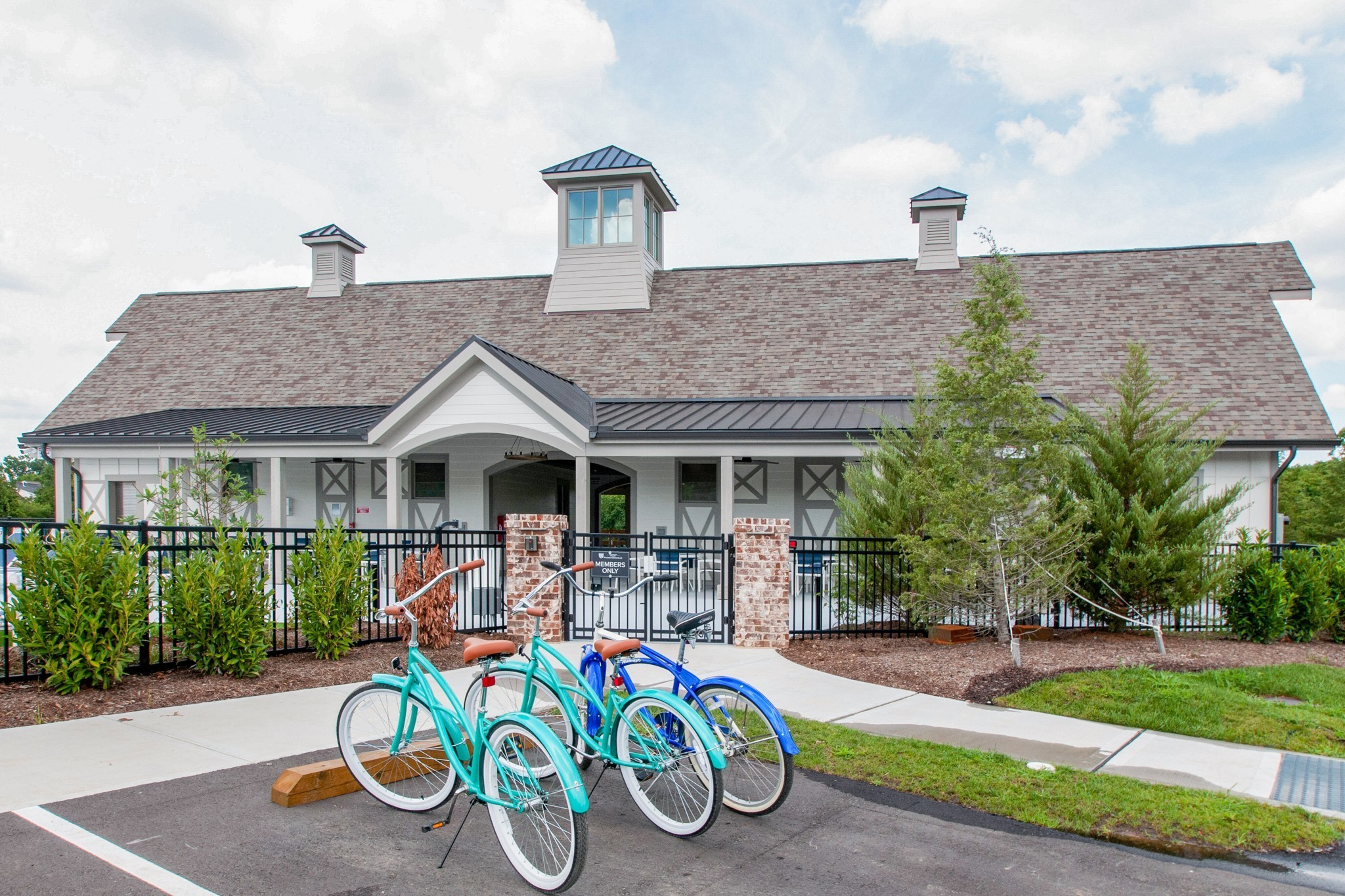 The Racquet & Swim Club is already complete and ready for residents to use. It features a community pool, sports courts (two tennis courts, basketball, pickleball, and sand volleyball), and a playground.
Outside of the Swim Club, there's plenty to do throughout the neighborhood, most of it focused on the use of greenspace found throughout the community. There are several miles of natural trails, including paved and rustic, some interspersed with outdoor fitness equipment.
There are also community firepits, a 9-hole disc golf course, dog parks, community gardens, an event lawn, and pocket parks.
Future plans include adding a Junior Olympic Pool, splash pad, Community House, and two additional tennis courts.
Finally, like any good small town, the neighborhood is packed with events, from an Octoberfest-themed Schnitzel Sprint .5K to a December Jingle Bell Market and the Annual BBQ & Bluegrass festival in June; there are lots of fun, planned events to draw neighbors together.
*Racquet Club photo courtesy of Stephens Valley