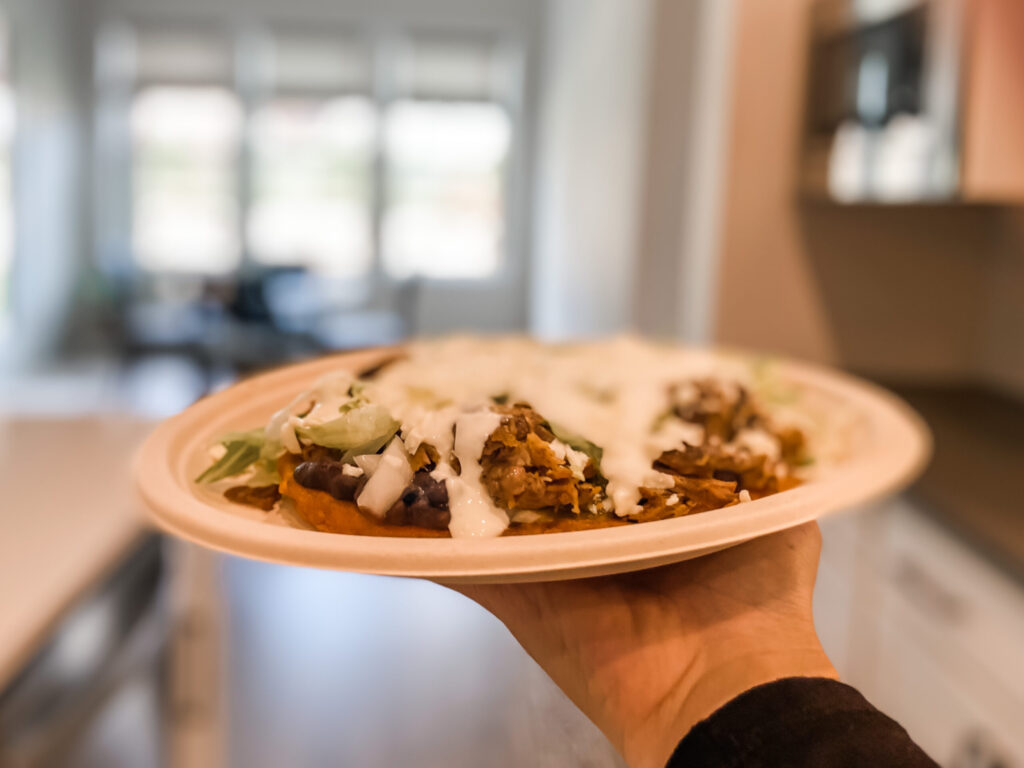 A homemade sope with shredded beef prepared by El Arroyo Express in Nolensville.
Eating Gluten-Friendly in Nolensville
As small as Nolensville is, it's an exceptionally gluten-friendly town. The town's unofficial signature dish—the hamburger—can be served bunless or even on a gluten-free bun at most places, making the choice of where to eat in Nolo more accessible than it is in other small towns. That said, trying to avoid wheat and gluten should not relegate you to a life of salads and bunless burgers. I, like most, want to sync my teeth into something exciting and bold. If you're looking for the same, below is my list of the best gluten-friendly dishes in Nolensville.
Market Melt on Gluten-Free Bread at Oh My Chives
I eat at Oh My Chives weekly, and I still can't get enough of the Market Melt on gluten-free bread. The Market Melt is made with house sauce, cheese, bacon, turkey, red onion, and avocado. Beyond being delicious, the sandwich is made with whole foods and high-quality ingredients like USDA-certified organic turkey and locally baked bread.
Oh My Chives will serve any of their sandwiches on gluten-free bread. Another tasty option is the turkey wrap wrapped in lettuce. Beyond sandwiches, the store is packed with gluten-friendly and gluten-free goodies, including baked goods and savory snacks.
Gluten-Free Sopes and Gluten-Friendly Chilaquiles at El Arroyo Express
I'm not a fan of American Mexican food, so I was reluctant to try El Arroyo when they opened a few months ago. I've now tried it. I regret not doing so sooner.
El Arroyo is one of Nolensville's hidden gems. The tucked away spot is open for breakfast and lunch with options like gluten-friendly chilaquiles (made with corn chips) for breakfast and burrito bowls for lunch. My favorite gluten-friendly lunch item is sopes. Sadly, the sopes are not a regular menu item but are served as an occasional special. For those not familiar, sopes are made from masa and are a gluten-free food. The ladies at El Arroyo cook their dishes from scratch and will make your sopes to order. I order mine with shredded beef and queso fresco, plus all the staples like tomatoes, lettuce, onions, and tomatillo salsa.
Filet Mignon Hibachi at Ozekis
If you can tolerate soy sauce, the Hibachi at Ozekis is fantastic. If you can't, you can bring your own gluten-free soy sauce and ask the chef to prepare your dish separately, allowing you to enjoy the entertainment and food offered by Ozekis. If you don't feel like hibachi, Ozekis' menu has multiple gluten-friendly options like their house salad, green curry, and pad see ew served with gluten-free rice noodles.
Coming Soon: The Gluten Free Goose Microbakery
Cornell Brothers Coffee sits inside the collective Oh My Chives space, and they plan to expand their menu by adding items from their new gluten-free microbakery: The Gluten Free Goose.
While details are scarce, I can share that the bakery will be gluten-free and celiac safe. There will be no ingredients that contain gluten in the bakery. The team behind the microbakery also plans to add GF, vegan options to the menu.
You can follow the Gluten Free Goose on Instagram here to keep up with their progress.
Bonus: The Dotted Lime
The Dotted Lime is located in Columbia, TN, but this article would be a flop if I failed to mention the closest dedicated gluten-free restaurant to Nolensville.
The Dotted Lime is open for breakfast and lunch, Monday through Saturday, focusing on GF biscuit sandwiches, fried chicken sandwiches, pizzas, waffles, cinnamon rolls, cookies, and muffins. The Dotted Lime's most popular savory menu item is the Panzinno Cristo. The Cristo starts with The Dotted Lime's hand-made flatbread rolled with ham, turkey, bacon, Swiss, avocado, and ranch. The entire restaurant is 100% gluten-free, peanut-free, and tree nut-free.
You can learn more about The Dotted Lime at thedottedlime.com.
Beyond the dishes I've listed here, there are plenty of options in Nolensville for gluten or wheat-sensitive eaters. Restaurants like Brothers Burgers, Tazekis (coming soon), Mama Javas, and even Martins offer Nolensvillians gluten-free eats. What's your favorite gluten-friendly or gluten-free option in town?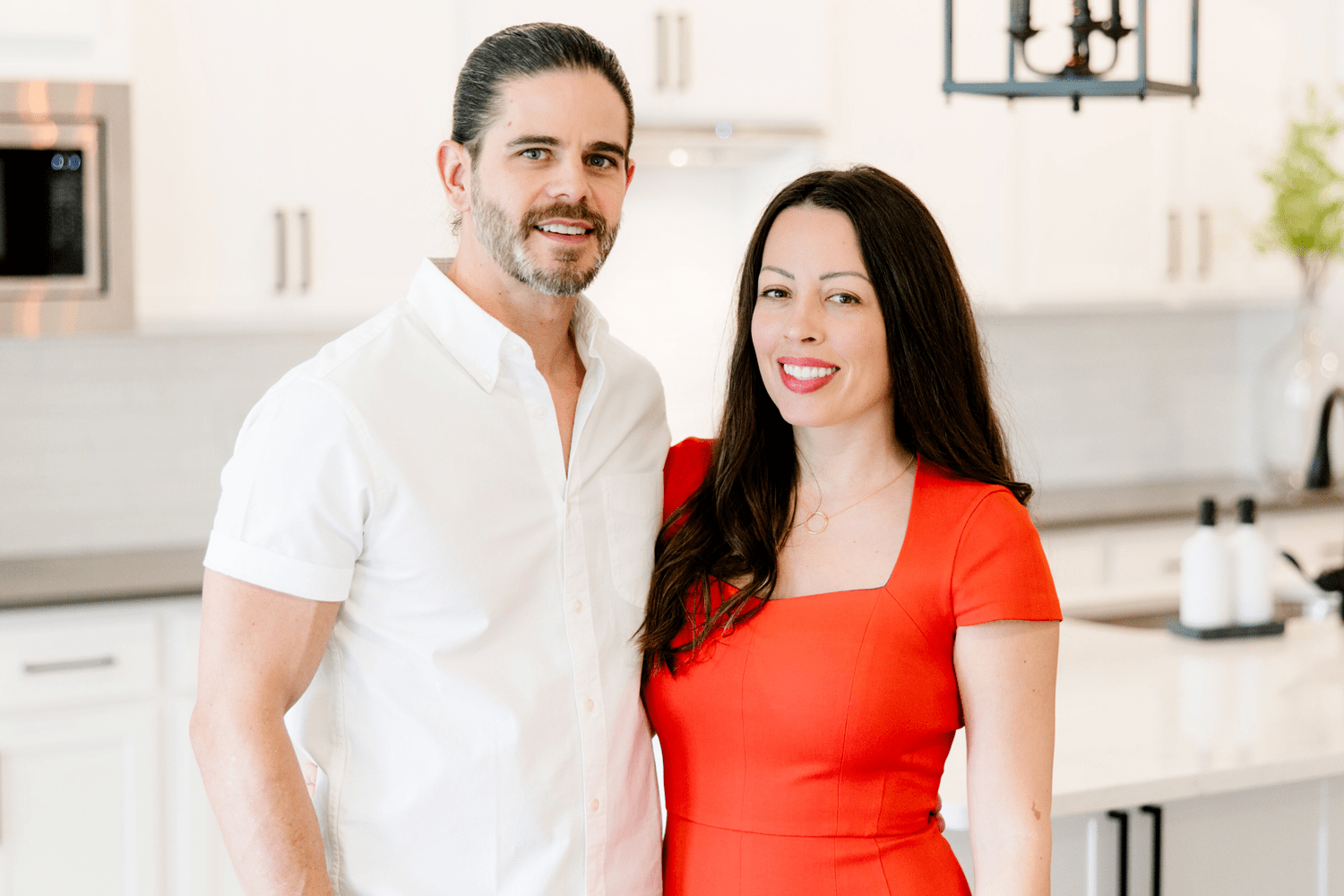 Thanks for visiting.
It is our goal to provide you with a boutique, luxury as a service real estate experience with the warmth and quality we expect ourselves.
Contact us today. We look forward to working with you.
Matthew & Noelle Tabor, REALTORS