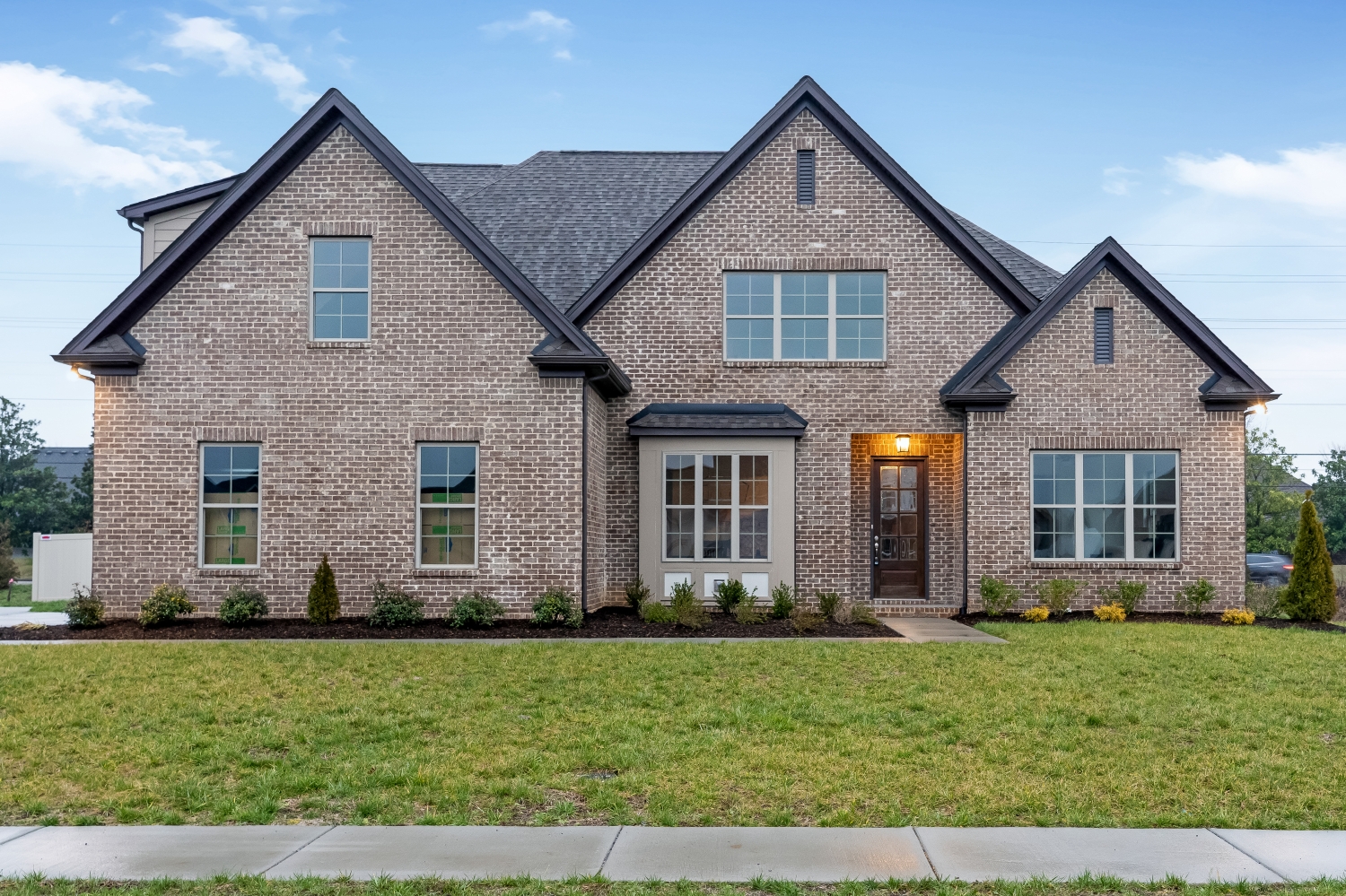 NolenMeade is one of the newer subdivisions off Rocky Fork Road in Nolensville, TN. It has 21 developed lots with lot sizes ranging from .2 to .5 acres. While small, there are definitely items to discuss regarding this neighborhood, including the builder, homes, location, schools, and gotchas.
The Builder
NolenMeade was built by Woodridge Homes, a local builder based out of Brentwood. While they may not be as widely known as some builders in Nolensville, they are not new to town. They have also built homes in Burberry Glenn and The Woods at Burberry Glenn. In addition to Nolensville, they've built homes in Smyrna and Murfreesboro, as well as luxury homes at The Mill at Bond Springs in Thompson Station.
The Homes of NolenMeade
Woodridge brought several floorplans to NolenMeade, including their Huddleston plan and The Rushmore. The homes range from 2,500-4,000 sqft, with all residences offering 4 or 5 bedrooms.
Despite the size of the homes and being newer builds in a high-end community, most were built with two-car garages. Of the houses built, I believe only 830, 833, 837, 842, and 846 Nolenmeade Place and 849 and 853 Nolenmeade Court offer three-car garages, which means that 14/21 homes have two-car garages.
Trails, Roads, and Location
As already mentioned, NolenMeade connects to Rocky Fork Road, which will be your main thoroughfare should you choose to buy in this neighborhood. This connection provides easy access to Smyrna and, thus, i-24. The community also connects to Whittmore, which has its own entrance to Rocky Fork Road. As both neighborhoods have their own access to Rocky Fork, I can't imagine that there's a lot of cut-through traffic, but I don't know this to be fact. What I do know is that the homes on Nolenmeade Court are the most desirable, location-wise, in NolenMeade.
The Nolenmeade Court homes include 856, 857, 853, 849, and 852. These lots sit on what is essentially a cul-du-sac off of Nolensmeade Place. This court also has direct access to the Nolensville Trail System. From 856 Nolenmeade Place, for example, one can jump on the trail system and make their way to the Nolensville High School campus, which is just a half mile away. In fact, these homes are closer to the campus than many homes located in Summerlyn, a neighborhood that is connected to the Williamson County School Campus. At the same time, this leads us to our first "gotcha."
NolenMeade Nolensville Schools
While NolenMeade is incredibly close and connected via trail to the Mill Creek/Nolensville High School Campus, the neighborhood is not zoned for all three schools. It is zoned for Mill Creek Middle and Nolensville High School but not Mill Creek Elementary. Instead, it is zoned to Nolensville Elementary. School rezoning has continued to be an issue for the neighborhoods off of Rocky Fork.
Regarding access to Nolensville Elementary School (NES), there is bus service in the neighborhood. There's bus service for all three schools, in fact, but if your student wants to use the trail to get to NES, they will need to cross Rocky Fork Road. The exact path would be through the Whittmore community, across Rocky Fork, through Lochridge, and then Ballenger Farms which leads us to our second gotcha: safety.
Another Gotcha
While there are plans to improve Rocky Fork Road with pedestrian and bike paths, for now, it would be concerning for a student to use the most direct route to NES. There have already been incidents involving students being hit while crossing Rocky Fork to reach Nolensville Elementary. Since the most recent incident, the town has improved safety by adding yield bars at Rocky Fork Road in several places, including in front of Whittmore and Nolensville Elementary. The traverse rumble strips create noise and vibration for the driver when the vehicle tires contact the raised markers, encouraging them to be mindful and slow down. S
If you would like to dig into the proposed future changes for Rocky Fork, you can do so here.
If you want to tour NolenMeade, we would love to show you around. Give us a call or contact us here.
Featured Photo Credit: Woodridge Homes